K// King of High School ♥♥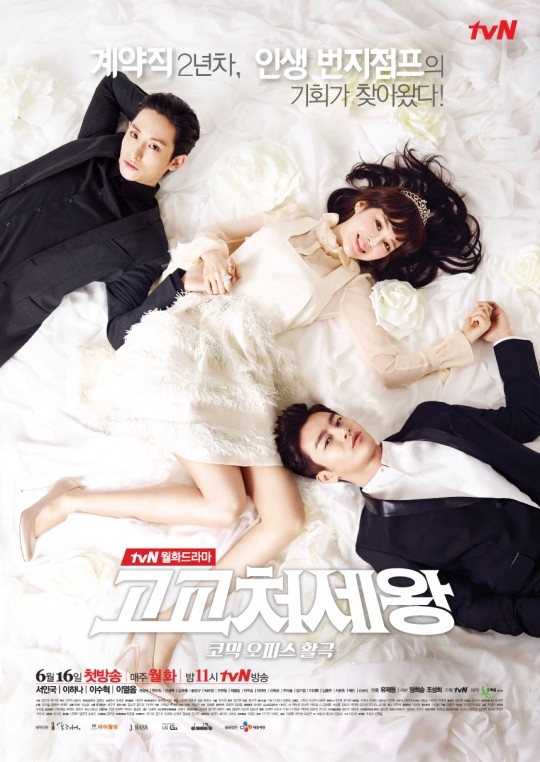 Toujours à la recherche d'un drama léger, rigolo, avec un triangle amoureux comme je les aime, et bien avec King of High School je suis gâtée, je n'en attendais pas autant !
Ayant tout récemment fini I remember You, j'ai la manie de suivre les dramas selon les acteurs, c'est donc assez simplement que je suis tombée sur ce drama.

La petite histoire est assez improbable pour donner envie d'y voir plus loin : Un lycéen se retrouve propulsé au titre de directeur à la place de son frère ce qui entraine des rencontres et des relations aussi improbables qu'intéressantes. Il rencontre surtout une femme très particulière ;)

Alors que dire de ce drama à part que déjà les 2 premiers épisodes sont à mourir de rire. Je n'ai pas autant rie sur un drama depuis Rooftop Prince, et l'histoire est très prenante.
La suite des épisodes trainent en longueur mais malgré çà c'est plutôt pas mal. Ce qu'il y a de bien avec cette histoire c'est que du début jusqu'à la fin même si par moment ça tourne au vinaigre, assez rapidement l'humour, la tendresse et la romance prends le pas. C'est un super drama si vous n'avez pas envie de vous prendre la tête.

A voir donc !!
Et en plus vous pouvez le voir sur Viki :